Financial training,
consulting and coaching
WELCOME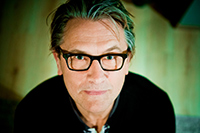 Bulco, a limited company (BV) was created in 1996 by its current Managing Director, Ludo Lambrechts. The company is located in Mechelen (Belgium), and serves clients many of which are located in the Netherlands and international in scope.
Ludo started his career as a business consultant in 1985. During the eleven year period, prior to establishing Bulco, he developed considerable expertise on the role of Finance within business and how the finance department contributes to strengthening the performance of companies. Bulco has been able to leverage this expertise to benefit clients.
Ludo Lambrechts graduated summa cum laude from the University of Antwerp with a Master's degree in Economic and Financial Sciences. He has also enhanced his capabilities by completing several postgraduate programs at different universities.
Ludo Lambrechts is also an effective coach and trainer. His interest and expertise in this field has led to a number of assignments with universities and colleges.
He is a highly sought after speaker on such topics as the finance function, how finance supports the general management role, the finance-marketing interfaces and how to build sustainable organizations.
Ludo is able to provide all services in three languages - English, French and Dutch.
Copyright © 2022 - BULCO BV. All rights reserved.